Why Bully Brand Frenchies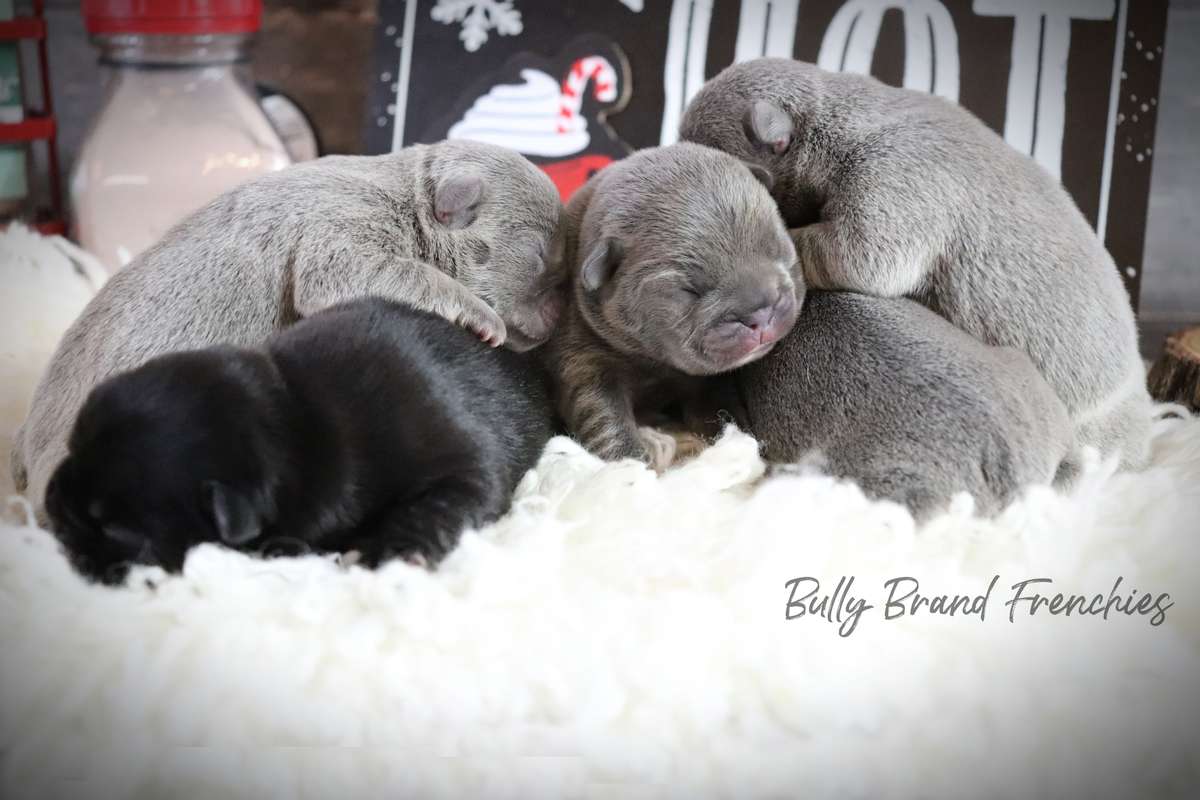 Welcome to Bully Brand Frenchies! We are small, in-home breeders whose main focus is quality! We breed structurally sound, AKC-registered French Bulldogs. Some of our Frenchies have been shown and have become champions in multiple registries including the ABKC and BBCR. They have also been featured in various retail ads and television commercials.
Our Frenchies not only come from some of the top champions but are a true representation of the French Bulldog breed. All of our dogs are bred and raised inside our home. They are loved and treated as members of our family. Our Frenchies are genetically health tested & OFA certified for healthier puppies.
We are proud to be part of both the AKC Bred with H.E.A.R.T. Program & the Good Dog Breeder Program.
The AKC Bred with H.E.A.R.T. Program is through the AKC which ensures that these particular breeders improve the health and well-being of purebred dogs by meeting health testing standards and participating in continuing education on the breed. The Good Dog screens breeders thoroughly to ensure that their breeding practices are transparent and that they are responsible breeders.
WE ARE BADASS!

What does that mean? It means we have chosen to join a community of breeders that commits to following guidelines that ensure ethical practices which honor our dogs, our puppies and our future families. Our Puppies are Raised The BADASS BREEDER Way!
We look forward to helping you find the perfect addition to your family.
Feel free to contact us with any questions you may have & make sure to stop by our testimonial page to see what past puppy owners have to say about our program.
-Darlene Peña & Family
**Check out our Breeding & Nursery pages to see when we will have puppies available**