Puppy Supplies
The items on this page are items that we recommend having when your puppy comes home. We included easy go-to links that will take you straight to Amazon to make your purchases.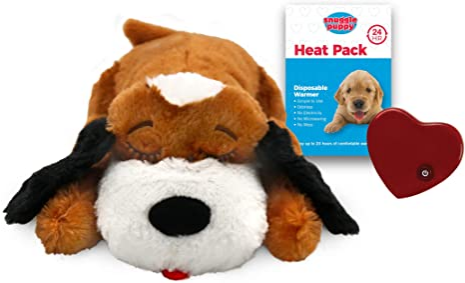 Snuggle Puppies
Here at Bully Brand Frenchies we use and highly recommend Snuggle Puppies! Snuggle Puppies are stuffed animals that are designed to provide comfort to pets. They help in relieving anxiety in your four-legged friend whether they are a new member of your family or just going through a "ruff" time. They help puppies transition to their new home and sleep throughout the night. They are also wonderful to have during times of crate training, fireworks, thunderstorms, or other everyday stressors that life may bring! Dogs and puppies are pack animals by nature and they are instinctively drawn to their mother and others in their pack. The Snuggle Puppy recreates this intimacy with physical warmth and a "real-feel" pulsing heartbeat, which helps to ease crying, whining, barking, loneliness, and separation anxiety in pets by appealing to their basic natural instincts without the use of medication. The result is a calmer, more peaceful pet who feels less loneliness, fear, and separation anxiety. For those of you who adopt one of our puppies, your Snuggle Puppy will come with the scents of your puppy's mom and litter mates to help with their transition into your family!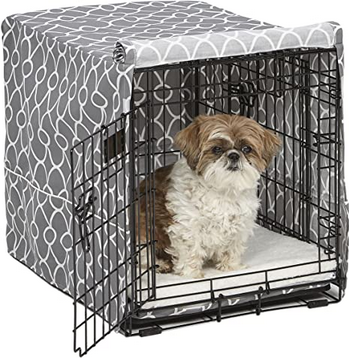 Dog Crate
We recommend the MidWest Homes for Pets dog crates & accessories which are available on Amazon. I suggest getting a 24" crate that will be the perfect size once your Frenchie is full-grown and can be used while it is a puppy with the divider. Make sure to purchase 2 crate mats/beds so there is always one available while the other is washing. We highly recommend getting a Dog crate cover it provides the privacy, security & comfort that a dog's instinctual need & desire as recommended by veterinarians, breeders & trainers. This is the puppy's own place where he/she can feel safe & secure. It is extremely important that your puppy take naps in his/her crate and sleeps there at bedtime so that his/her brain can fully relax and reset.
Here is the link to several choices of crates, crate mats, and crate covers as we know some people want crates that match their home & lifestyle so we picked a few off of Amazon in different styles and colors. Make sure when ordering that you pick the correct sizes. Again our choice is MidWest which has the 24" crate, mat & cover that fit together perfectly. We also included some crate bordem busters.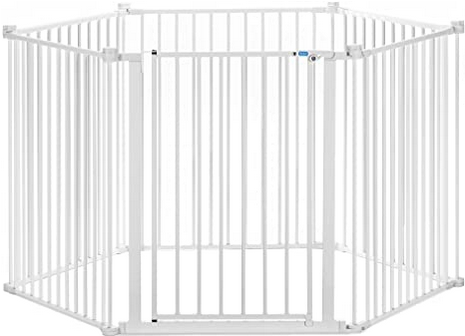 Puppy Pens
We recommend having a puppy playpen to keep your puppy safe when you are not able to keep your eyes on them. I tell all our families to place the playpen in the center of the action where the family spends the majority of their time so the puppy is a part of everything but in its safe space. Inside the pen place a bed, water bowl, pee pad (while potty training) toy, and chew toys.
We personally love the Carlson 4-In-1 Convertible Pet Yard it offers multiple configurations for around the house and outdoors. The foldable design makes this play yard easy to set up and take down and the walk-through door offers a hassle-free way for you or your pet to enter and exit the pet yard. We put several options up but highly recommend getting a metal playpen as it can't get pushed around your house and it can be used in the future if your dog ever needs to be confined.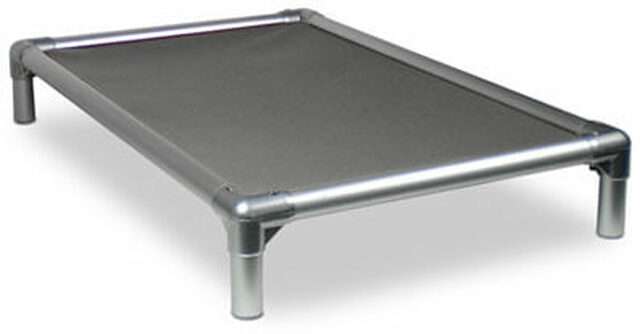 Kuranda Dog Beds
There are so many different dog beds out there but we choose Kuranda elevated Beds for our dogs. Here are a few reasons why we think Kuranda Beds are the best dog beds available:
They keep your dog's joints healthier throughout their lifetime, keep your dog dry, cool and comfortable indoors and outdoors, They are easy to clean, not to mention are extremely durable & Dogs our Love them!
You'll get your money's worth from a Kuranda Bed. The unique design protects the fabric edges from wear and tear and Kuranda Beds come with a 1-year chew proof warranty. Just because you have a destructive dog, doesn't mean he doesn't deserve a comfortable bed to sleep. A Kuranda Bed is the last dog bed you'll ever need to buy.
Click on the link below to see all the color choices & different fabrics Kuranda has to offer.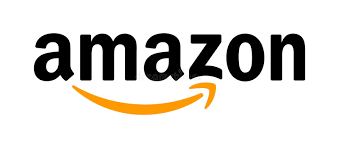 Bully Brands Amazon Shop
We get so many puppy families always asking us what we use and what we recommend for their puppies so we created an Amazon Recommendations Page. We went in and added items that we personally use on all our puppies & dogs as well as items we think you might like. Make sure to give our Page a follow on the top right as we are always adding new items to these lists. Click the link below to see all our lists. We have clothes, potty training, harnesses, toys, strollers, car seats, grooming, health care, and sooo much more take a look we know you will love it!!